Sarang: funding for April/May 2018
Sarang: funding for April/May 2018
WHO
It's your pal Dr. Sarang Noether, back again to request funding for continued research for the Monero Research Lab (MRL). I've been working full-time for MRL since last autumn and am excited to continue doing so if funding is available.
WHAT
I am requesting continued funding for the upcoming months of April and May. A typical funding request would be for a full calendar quarter; however, I will be teaching a cryptology course in June as part of our education outreach efforts. Since I would be paid a small stipend for teaching it, I am not requesting funding for that month. Details on the requested amount are below.
WHY
Monero relies on good research to stay on the cutting edge of technology that benefits our users. In the past quarter, I've spearheaded and worked on several large projects, some of which I'll describe here.
Bulletproofs
The most visible of these projects has been Bulletproofs, the replacement to our existing range proof scheme used to protect confidential transactions. Using some recent excellent work led by Benedikt Bunz, I worked up prototype code that was later ported by the talented moneromooo for inclusion in our codebase. I am leading the fundraising process and management of the audit of our implementations, which is ongoing with several outstanding groups that include the lead Bulletproofs author. I also worked with another of the authors to test and implement further optimizations to the algorithms. The result is an unbelievable decrease in transaction size and verification time. This project has been months in the making, but is important work that has outstanding benefits. We're making sure that it's done correctly. And since Bulletproofs are also a more general technique that can be applied to arithmetic circuits, we are interested in possible future applications to Monero that extend beyond range proofs.
Literature
Many interesting papers have come out over the last few months with varying applications to cryptographic assets. If you wish to get a sense of the scale of research that happens, check out the cryptology eprint archive; it's a constant stream of new work, some of which I'll outline here.
I and my lab partner suraeNoether have maintained an interest in block graph structures because of their applications to transaction scaling; see papers on SPECTRE and PHANTOM. These protocols have their benefits and drawbacks, but graph analysis complexity and certain edge cases make them not ready for primetime quite yet. At the Stanford BPASE18 blockchain conference for which the community generously funded my attendance, there was discussion about ideas for a hybrid consensus mechanism combining the two techniques. We'll see where that goes!
There's much talk about zero-knowledge proof systems and their application to private currencies. For example, the Zcash project uses a technique called zk-SNARKs to offer (optional) fully anonymous transactions. As we've seen with the history and analysis of our ring signature scheme and key-reuse forks, the size and structure of anonymity sets matters, and I would like to see Monero move to a much larger anonymity set. Unfortunately, existing efficient zero-knowledge systems (like in Zcash) often require a trusted setup, which is an automatic no-go for us. Papers came out discussing trustless zk-SNARKs and zk-STARKs; these schemes unfortunately lack the level of scaling and efficiency required for our applications. Bulletproofs offer zero-knowledge possibilities that remain a more practical avenue of research. All of this work speaks to the rate at which new research continues in this area.
Other assorted interesting papers crossed my path. Matt Green and a student looked into a scheme for efficiently describing ring members to be used in ring signatures. Another paper proposed a new RingCT scheme that turned out to require a trusted setup (authors seem to hide these things). And the list continues!
Outreach
Educational and charitable outreach have lingered in my mind since beginning work with MRL. There are many excellent researchers in this field, but a depressing lack of education into cryptocurrencies and applied cryptography relating to distributed ledgers at the high-school and undergraduate level. If we want to see cryptographic assets continue to grow and thrive to future generations, we need to get talented students interested and working with the mathematics, computer science, and technology specific to these kinds of projects. To that end, we have several initiatives in the pipeline.
The biggest of these initiatives is the brainchild of suraeNoether that I'm assisting with, a new registered nonprofit called Multidisciplinary Academic Grants in Cryptocurrencies (MAGIC) that will offer scholarships and research funding for students interested in this field. Working within the nonprofit legal infrastructure will help MAGIC to better integrate with institutions and organizations around the world to reach students. In a related effort, I will be teaching a course this summer through the Duke University Talent Identification Program on cryptography that will place a large focus on modern techniques and applications to cryptocurrencies. Working through this Duke program allows us to pilot and test the idea of more targeted courses in the future and reach identified gifted and talented high-school students to get them interested in STEM careers in applied cryptography. While I'm not allowed to record lectures (since the students are minors), all other course materials that I develop will be made publicly and freely available.
Relating to outreach are conferences and speaking engagements that have arisen. The community funded travel for me and suraeNoether to attend the BPASE18 conference at Stanford (mentioned earlier). This was a fantastic opportunity to meet with some of the finest researchers in applied cryptography and learn a great deal about new technology in development. Having a presence at conferences is important to maintain good relationships with leaders in academia, industry, and other related cryptographic projects. I was also asked to speak at the upcoming Discover Blockchains event in Portland to discuss privacy technologies in various cryptocurrency projects. The conference is intended for an introductory non-technical audience. There is a lot of really terrible information that gets presented to newcomers (from media and elsewhere), so having researchers available to provide correct information helps our project and encourages folks to get involved. My travel and lodging at this one-day conference are funded by the organizers.
These are just the start of many opportunities for outreach that we're excited for! Such efforts will both work to improve Monero's public image, as well as empower future generations; a rising tide of new talent lifts all boats, including ours.
Miscellaneous work
Other smaller projects have received attention this quarter. In one example of note, with the lovely and talented moneromooo, I've been working on a few optimizations to some of the algorithms used in certain scalar-curve operations throughout the codebase. We used these optimizations in our Bulletproofs implementation, and are looking into ways they can be applied elsewhere, both in current code and future work like sublinear ring signature schemes.
My associate suraeNoether has continued his excellent work on multisignature scheme analysis, discussing it with several other researchers and taking in account new work in this area. We want to be sure that security definitions for multisignature schemes are well understood, and the ongoing paper works to tackle this. I've been offering what assistance I can with review of his work.
NEXT UP
For the next two months, the audit of our Bulletproofs implementation will continue, and I will be managing the effort and offering assistance to the reviewers about our work. The result will be final reports from the reviewers that will be released publicly; any relevant changes to code will be made based on the audit results. Until then, expect not to hear much about the process while the auditors do their thing.
I will continue work on algorithm optimizations that can provide faster transaction operations for our users. We've implemented two useful algorithms for multiexponentation, and I want to add a third into the mix that will require development and testing.
The new nonprofit MAGIC group is just getting started, and there's plenty of administrivia and planning to be done to raise funds, determine the structure of our grant and scholarship programs, and start providing assistance and guidance to students.
I'll continue curriculum development for the pilot summer course in applied cryptography, finalizing the course materials and getting ready to teach for the three-week program. All course materials will be released freely for anyone to use!
New research and literature will cross my path, and a big part of my job here is to stay on top of it and determine what shows promise for the Monero codebase. Much of it doesn't see the light of day, but some research (like Bulletproofs) ends up being a big deal. It's the nature of research and development.
HOW MUCH
In line with my previous requests, I will be asking for the XMR equivalent of $9,000 USD per month. This is in line with market rates for a Ph.D. scientist and mathematician (accounting for the tax implications of working outside a traditional employer), and represents my assessment of fair compensation. Once discussion about this request has concluded and the request moves to Funding Required, I will use an exchange rate average to determine the XMR amount. I think this is the most fair and transparent way to set the desired funding level due to price volatility.
Edit: The amount has been set to 67 XMR now that the request has been moved to Funding Required.
LAST WORD
I welcome and value community input regarding my funding requests and research reports. I work for the Monero community and want to ensure that my efforts reflect both the state of the art in applied cryptography and the desires of the community as to the direction that new development should take. I'm available as u/SarangNoether on r/Monero and as sarang on #monero-research-lab (and other related IRC channels) to chat publicly about research.
Thanks as always to everyone who supports my work and that of MRL, either financially or in spirit. Monero is an extremely unique project that only continues to exist and thrive because of the hard work of its community, and I'm thrilled to be able to help in this way. Onwards!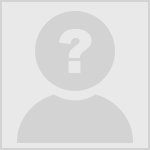 SarangNoether
posted
2 years ago
Weight: 0 |
Link
[ - ]
Heyo, Dr. Sarang Noether here with my May monthly report, the last one for the current funding period. As always, my thanks to the community for funding my research and the Monero Research Lab in general. I'll be teaching a cryptography course during June (during which time I won't be receiving any FFS funding), so expect my next funding request when that is finished. This month has been a flurry of interesting work surrounding research into exciting developments for Monero.
Much research this month has gone into new developments in refund transactions, which were briefly introduced in my last report. I'm working with other researchers on interesting and novel non-interactive approaches to refunds that were originally suggested at a workshop in London. This work led to the construction of a modified type of transaction output and ring signature that has been examined for security and efficiency; details are in a Lab technical note I've written that will be broadly released after the usual internal review. Refund transactions are important for the construction of payment channels, and this work provides one option for enabling them. Research in this area is ongoing.
Work on our Bulletproofs implementation continues toward the next network upgrade, when we intend to release them. Prior to this, auditors will complete their reviews and provide feedback. Because of the efficiencies that Bulletproofs provide, we need to adjust our fee formula to avoid denial-of-service attacks by correctly taking into account the space and time savings. Basically, if the fee formula were unchanged, an attacker could pack a transaction with meaningless outputs very cheaply in a way that would force other nodes to waste a lot of processing time. We've acquired additional test data and will be making proposals for consideration. On a related note, I've completed prototyping of some additional low-level algorithms (Bos-Coster, Straus, and Pippenger multiexponentation) for even faster range proof verification than we saw in our early tests, and they are being implemented and benchmarked. The Lab is confident that this long effort will result in much faster and cheaper transaction processing. Hooray!
As mentioned above, I'm teaching a three-week cryptography course for a Duke University program during June. The program brings challenging university-level courses to gifted high-school students who are extremely motivated and interested in the subject material. This is a great opportunity for outreach to inspire the next generation of mathematicians and cryptographers. Monero and other projects need good talent! I'm not allowed to record course lectures due to Duke policy, but all my notes and other materials will be posted to GitHub for anyone to use, enjoy, or modify.
The research roadmap for the Lab is updated, and I recommend you check it out and comment with any questions or suggestions on GitHub.
Many papers crossed my desk, so here's the next installment of Sarang's Reading Corner.
My next funding request will appear in advance of the completion of my cryptography course, after which I'll dive right back into research. Ongoing projects for the next funding period include the finalization of the Bulletproofs implementation for the next network upgrade, further algorithm optimizations for speedier transaction processing, more work on refund transactions, new investigations into atomic swaps, work on transaction behavior and heuristics, and plenty more!
My thanks to everyone who offered support, both financially and in spirit. Monero continues to succeed because of quality research and an outstanding community. Onwards!