ErCiccione: Coordinator of the Localization Workgroup
ErCiccione: Coordinator of the Localization Workgroup
Another quarter, another FFS request. First of all, thanks to the Monero community, who funded my precedent proposals. I'm extremely grateful for your continuous support and appreciation of my work. Really, thank you all.
Who
I am ErCiccione, i've been taking care of everything about Monero internationalization for over a year now. This is my 5th FFS request to keep working part-time as coordinator of the Localization Workgroup for another quarter (3 months). A recap of what The Localization Workgroup has achieved during its first year of existence can be found on this reddit post. See my last FFS  
I've been a Monero contributor for some time now and my hands have been in many different projects. For example, I created the Monero Ecosystem project, which is a collection of GitHub repositories related to Monero; I created the official guide for the GUI wallet, which is included in the archive when you download the wallet; I help with the maintainment of the monero-gui repository, the website and much more. I'm quite everywhere and i try to focus my energies on anything that help increase Monero adoption worldwide.
What
As coordinator of the Localization Workgroup, I'm the point of contact for Monero developers and users about the Localization of all our software/wallets/documentation. I am the one who assure that new translations get added for Monero projects i take catre off, old ones are updated and our guides are always available and up to date.
In practice i take care of:
Monero GUI Wallet
Monero Daemon + CLI wallet
Monerujo
Monero website (getmonero.org)
Kovri website
Monero Outreach Workgroup (documentation)
Guide of the GUI wallet
Other small projects (the complete list can be found in the Backlog on Taiga)
As coordinator i'm also the point of contact for the community. Currently, i help at least 1-3 contributors every day using the communication channels we built during these months (see the repository on GitHub). My job is to guide contributors from the beginning to the final delivery of the translated document/program, guiding them step-by-step if necessary.  
I usually give updates on the activity of the localization workgroup during every Community meeting (every second sunday). Announcements are often made on twitter (@calciferciccio) and reddit(/u/erciccione).
Pootle
One of the milestones of my last proposal was to finally start to use a localization platform. As promised, I set up and tested Pootle and now it's available to use for anybody who wish to contribute with translations! No more messing with code on GitHub (see the announcement on this reddit post). At the moment, only the GUI wallet can be translated with Pootle, but before the end of this FFS proposal we will also use it at least for the CLI wallet/Daemon and Monerujo.
Why are translations important?
The internationalization of a project is often underrated, but localizations are fundamental to reach mass adoption. It's impossible to make the world know, understand and use Monero, if we don't speak its languages. I suggest to read the article "Why localizing tech matters": https://www.localizationlab.org/blog/2018/11/19/why-localizing-technbspmatters for a better understanding of why localizations are extremely important.
Milestones
Same as always: the rate i ask is $20/hour 30 hours/week (but i'm usually available for much more than that), for 3 months. This means, at the current rate ($45 - Livecoinwatch), 53 XMR each month, for a total of 159 XMR. Payouts will be around the 7th of every month (January, February, March). Feedbacks, suggestions, questions and critics are welcome.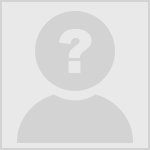 erciccione
edited
4 years ago
Weight: 0 |
Link
[ - ]