More mooo coding goodness
More mooo coding goodness
As most of you know, I am one of the main contributors to Monero.
My previous contract finished in july, and I have since continued contributing, mostly to finish off the RingCT integration, as well as various other bits and bobs.
As I said, "Once the summer is out, I might go for another similar contract.". I have to admit I was kind of browbeaten by rct and was looking forward to sunshine with no pressure. I'm now ready to commit to more work to make Monero better, if the community wants it, with a new contract along the lines of the previous one:
450 hours spent working on monero (previous was 450)
A guideline of about 10 hours a week, as previously, but this is only indicative [1]
4 monero per hour (previous was 40 [2])
10 milestones, at regular 45 hours intervals (previous was 10 every 45)
so a total of 1800 monero (previous was 18000)
[1] Over the last two contracts I have averaged a bit above that, but the variance is high-ish.
[2] Monero was cheaper then. The fiat rate is also a bit higher (~26 USD/hour vs ~19 USD/hour, but I have shown I do good work, the previous rate was pretty low, and the downside risk is a lot higher now).
As before, I will not commit to any particular piece of work, but will work on whatever needs doing to further Monero. Currently, my target is rct verification performance, and then there is multisig, though I will need help for someone who understands the crypto well to guide me.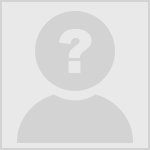 moneromooo
posted
5 years ago
Weight: 0 |
Link
[ - ]
Fifth milestone:
Support for OpenAlias lookup/payment in the GUI
finishing off the password strength improvements
support for submenus in the GUI, to help on smaller screens
fix build on some platforms with libunwind
GUI history now looks for payment ids in address book
a command to extract alt chain information in the daemon
logging changes (large chunk of work, but nothing pushed yet)
support for mining from the GUI
the usual misc bugfixes and code review