Monero support for Trezor
Monero support for Trezor
Who wants Trezor to support Monero? Sadly it doesn't currently. I think it would be awesome and would like to work on this.
I'd like to raise at least 500XMR so I could make it happen. Want to beef up your Monero wallet security? Show your support by donating and help make Monero support for Trezor a reality!
Address for donations: 49hGzzV9XtNZKHAe1kNuXkRfhws12ZHipavhffm2gXDXR3aGxiLzt9GRBFPqL6Vgp6hEnpsiT285v5v4XmrUC93PSTaML5r
View key: 2a2e69948dfcc5a3198ee0288494a729c65069611cf0146f8f31013dd2a0ac0c (if anyone wants to keep an eye on the account)
Escrowed by our very own fluffypony
What I plan on doing
Modify the Trezor firmware to support generating private keys for Monero & support signing transactions using spend key.
Add Trezor support to simple_wallet command (or create new trezor_wallet utility)
How will the funds be used
The raised money will go towards buying a Trezor I could use for development purposes and compensating for some of the time I put into this.
If we don't manage to raise enough to even buy a Trezor for me, I will not be undertaking this project. All moneros received will be sent to [email protected] in this case.
I will not be touching the money raised before I have managed to add Monero support to Trezor. Should I fail to deliver, the funds will be sent to [email protected]
Edits
13th April: Changed donation destination to account escrowed by fluffypony.
14th April: We're funded! Check out the progress of this project here.

fluffypony
edited
5 years ago
Replies: 2 | Weight: -517 |
Link
[ - ]
-----BEGIN PGP SIGNED MESSAGE-----
Hash: SHA1

Looks like we're fully funded (over funded, in fact!) -

[wallet 49hGzz]: balance
balance: 782.472749733811, unlocked balance: 782.472749733811

Take it away, roosmaa :)
-----BEGIN PGP SIGNATURE-----
Version: GnuPG v1

iQEcBAEBAgAGBQJVLMrAAAoJEFVDLfMczU/N/ggIAII5TfHOv3Do3yLC4bFXV0T7
PFnBFRmWlAsw42BJGFveGiI9Zp1L3lmN+ZdqYKGlrRMu+7Kv/hsPo+N7NFzocfih
K6BtwTLFGVCKLXCdNyi0fJ4QwjQlMo93Vc/GqAwHFaLIenjQ7QDyMfQUeuzyw3bw
Aks+5UBMyBAALhME7giKpm8P3KOKIevfwvhaaVMObsYZmVjFM5brX/I2gAptxC7K
UjtDuhZgisjmSWK4eyJ6rSFaogaKJNs6RAWDIvGT+JAaWiF60GcGd3QQat/sdWZQ
ThS50FBxaIRi83lWPoz/MhknOIUreyCL56LZ23Xnz1tAUArDBi3MM8kl27GyIQ4=
=EKDN
-----END PGP SIGNATURE-----

Awesome! I missed to donate, but I can chip in with Trezor knowledge. roosmaa, contact me if I can help out our you're stuck with something.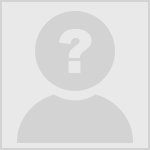 Lloydimiller4
edited
5 years ago
Weight: -517 |
Link
[ - ]
I am sure you are welcome to donate more XMR for the project, it might help roosmaa to be able to spend more time developing.