Create End-User Kovri documentation
Create End-User Kovri documentation
All current community feedback, and proposal in its entirety, can be found here.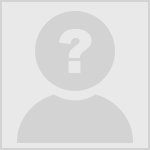 RichardHill
posted
1 week ago
Replies: 1 | Weight: 483 |
Link
[ - ]
Hi, Do you still want KOVRI DOCUMENTATION? If so I'll give it a try, it sounds interesting.
Hi RichardHill,
This task was completed here which then leads to the official post here. More documentation is welcome though. You can open a new FFS proposal or simply contribute to kovri-docs.