Healthcare idea
Hi guys,
I had an idea a while ago, don't know if its posted here or elsewhere. I also pitched in it /r/ethereum, but I don't think it's possible on that blockchain. Here goes:
For a health Hackathon (https://www.eventbrite.nl/e/tickets-hacking-health-nijmegen-2016-23034841832?aff=es2) I want to propose a situation where the patient's personal data is not stored in a hospital, but on a decentralized blockchain.
The whole reason to put that (personal confidential) data on a blockchain is for privacy and security reasons. So, I want to build a proof of concept with a team of programmers, doctors and patients to achieve this.
The data on the blockchain should be encrypted and not visible to anyone who does not have authorization, which is given by the owner of that data. The owner (patient) can authorize individuals like doctors, hospitals etc in a easy way, via nfc, qr code scanning and so on.
There are a lot of obstacles, like for instance:
list text here- what if the patient loses his/her private key
if the patient has an appointment with the specialist, how long will the data be usable/visible
legal issues of course
I want to know if this is possible..or am I just thinking stupid?
Thanks for your help!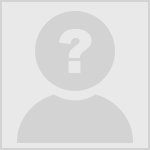 johnmiller
posted
1 week ago
Weight: 485 |
Link
[ - ]