help! where did my monero go? BlockHeight showing 0.
Tried moving some monero from the GUI wallet onto an exchange-provided (kraken) monero integrated address.
Checking the history tab on the wallet, it shows the hash, and the payment ID, but the block height is 0!
the monero has not returned back into my wallet, nor has my unlocked balance. There is no signs that it showed up at the kraken address as well. What do i do??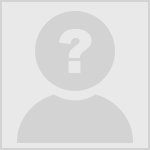 gundamlancer
edited
7 months ago
Weight: 8 |
Link
[ - ]
Porbably it is stucked on pending.
type this is monerod/daemon
flush_txpool

Read more about it here http://monero.stackexchange.com/questions/1596/transaction-stuck-as-pending-in-simplewallet