Blockchain files location on OSX
noob question - in which directory does Monero store blocks on OSX?
Also, what's the current total size of the blockchain? I installed Monero on a large-capacity (spinning) HD, but suddenly my much smaller SSD is maxing out. Was wondering if Monero could be causing this...

palexander
edited
1 year ago
Replies: 1 | Weight: 0 |
Link
[ + ]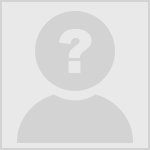 mikemcdonald
edited
1 year ago
Replies: 1 | Weight: 0 |
Link
[ + ]